GLOBAL SEA SURFACE ANOMALIES - UPDATED DAILY
CURRENT SEA SURFACE TEMPERATURE ANOMALIES - ANIMATED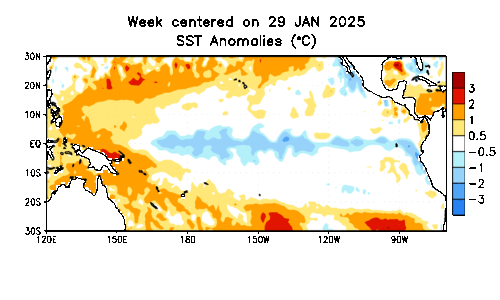 ---
ADVERTISEMENT

---
---
CURRENT TEMPERATURE ANOMALIES BELOW SEA SURFACE- ANIMATED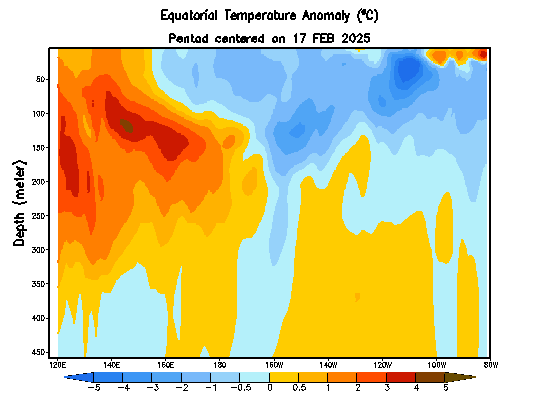 CURRENT TEMPERATURE ANOMALIES ACROSS EQUATORIAL PACIFIC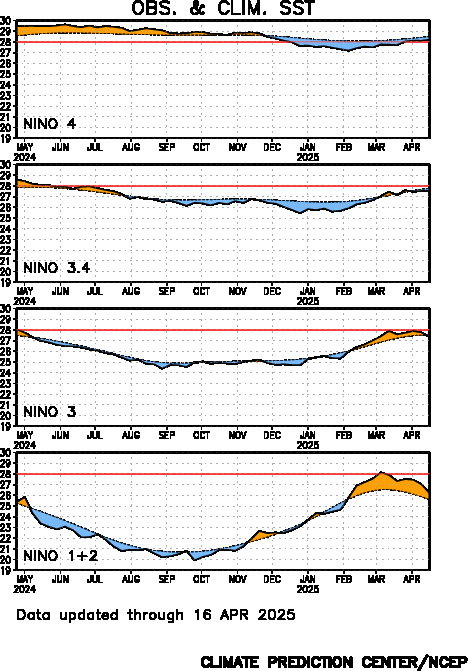 The maps below show average temperature and precipitation anomalies for both El Nino and La Nina. For San Diego and Southern California, El Nino can equate to slightly below temperatures and above average rainfall. La Nina can bring cooler weather and extremely dry conditions.
Remember, these are averages. Every El Nino and La Nina are unique and there are several other factors that can affect our weather pattern. So take these maps with a grain of salt.
TEMPERATURE ANOMALY FOR EL NINO YEARS
PRECIPITATION ANOMALY FOR EL NINO YEARS
TEMPERATURE ANOMALY DURING LA NINA
PRECIPITATION ANOMALY DURING LA NINA
A cool PDO can enhance the effects of La Nina, or decrease the effects of El Nino. The opposite is true for a warm PDO, which enhances El Nino and diminishes La Nina. This is accomplished through an atmospheric bridge (shown below).
I've included two great examples of the ENSO/PDO connection below: November 1988 (La Nina) and November 1997 (El Nino).
HISTORIC LA NINA IN 1988
HISTORIC EL NINO IN 1997